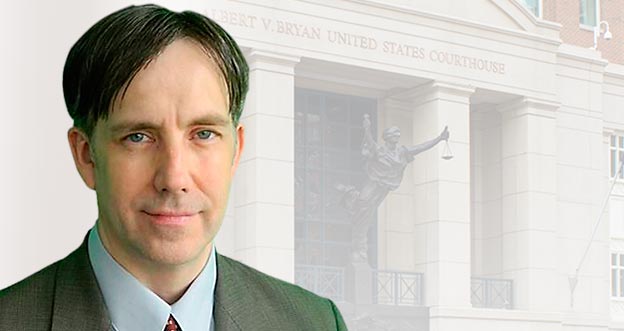 James Miner
Of Counsel
James Miner is Of Counsel to Kenealy Vaidya LLP. Mr. Miner is an Intellectual Property attorney whose practice focuses on generating, developing and protecting patent portfolios. He provides counsel on a wide variety of intellectual property matters including the preparation of patent applications, patent prosecution, strategic patent portfolio development and management, patent assessments, patentability and validity opinions, freedom to operate opinions, and related work. His technical background includes preparing patent applications in business method, data processing, and mechanical fields of endeavor. Mr. Miner has been in private practice for over 20 years including practicing law with two of Virginia's largest firms, as well as with Northern Virginia intellectual property boutique law firms. Mr. Miner started his career as a Patent Examiner at the U.S. Patent and Trademark Office and worked as an Examiner from 1989-1996.
Mr. Miner graduated in 1989 with a bachelor's degree in mechanical engineering from the University of Rochester in Rochester, NY. He received his law degree in 1994 from American University (Washington College of Law), while working at the US Patent and Trademark Office. He is admitted to practice in Virginia and the District of Columbia, and is registered to practice before the US Patent and Trademark Office. He is a member of the Virginia State Bar, Virginia Bar Association (Intellectual Property Law Section), and the District of Columbia Bar.
Mr. Miner has extensive experience working with a wide range of clients including individuals, startups, early stage ventures, Fortune 500 and Fortune 100 corporations. His background includes experience with numerous technologies including electro-mechanical and mechanical; consumer devices; computer software/computer networks; telecommunications; data processing and data transfer; financial transaction processing; authentication processing; image processing; target marketing technology; business process systems and methods; data compression technology; electrical connectors; medical devices; casting technologies; automotive technology including drive systems; Internet based processing; system and process applications of mathematical concepts including Pareto analysis, Pareto-best (and worst) subset based processing, outlier based processing, dominance theory processing, and confidence factor analysis.