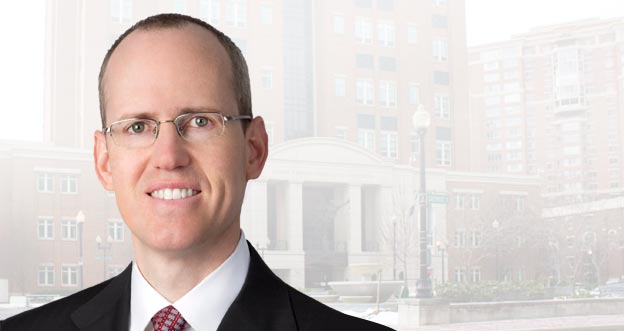 W. David Wallace
Senior Counsel
David Wallace is Senior Counsel with Kenealy Vaidya LLP. His experience includes assisting domestic and international companies on all aspects of intellectual property, with an emphasis on patent prosecution, counseling and litigation in pharmaceuticals, nutraceuticals, cosmetics, foods, organic and inorganic chemistry, polymers, medical devices and biotechnology.
Mr. Wallace advises clients in the life sciences sector on obtaining, enforcing and designing around patents. This includes preparing and prosecuting patent applications, providing opinions relating to the infringement or validity of patents (including clearance, freedom-to-operate and PIV opinions), licensing and due diligence investigations of third-party intellectual property portfolios. Mr. Wallace is well-versed in representing pharmaceutical companies in connection with strategies for filing and defending against Abbreviated New Drug Applications (ANDAs) under the Hatch-Waxman Act, including the important pre-litigation work that goes into a successful challenge or defense of patents listed in the Food and Drug Administration's (FDA) "Orange Book."
Mr. Wallace comes to Kenealy Vaidya LLP with over 20 years of IP experience, including a number of years as a partner at one of Washington's largest general practice law firms. He is a frequent lecturer and author on topics such as prosecution tips and strategies, invalidation strategies before the Patent Office, case law developments in the Federal Circuit, prosecution history estoppel, claim construction, and Patent Office interviewing strategies.
Mr. Wallace graduated with a bachelor's degree in chemistry from Cornell University in 1990, received a master's degree in natural science/biochemistry in 1992 from the State University of New York at Buffalo, and received his law degree, with honors, from Case Western Reserve University in 1996. He is admitted to practice in Virginia, District of Columbia, Ohio and before the U.S. Patent and Trademark Office.