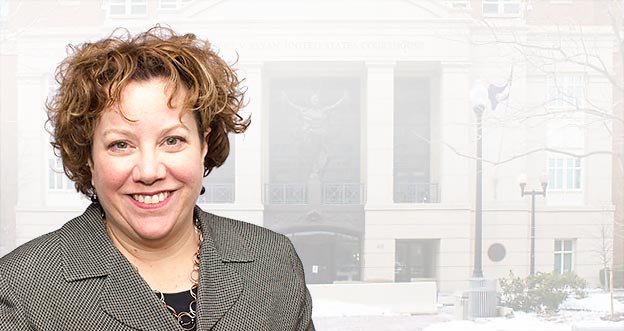 Chalin A. Smith
Of Counsel
Ms. Smith has over twenty years of intellectual property experience, with a concentration in patent prosecution, licensing and opinion matters. She has worked with a broad range of chemical, biological and mechanical technologies, developing particular expertise in the fields of biotechnology, drug discovery and development, pharmaceuticals, and medical devices.
Ms. Smith's background includes seven years with the USPTO where she served as a Patent Examiner in the surgical and medical arts, acquiring a unique expertise in mechanical, chemical and bio-technical disciplines. Ms. Smith also served as chief patent counsel for the Office of Research and Development at the University of Maryland, Baltimore campus, where she advised faculty inventors from the Schools of Pharmacy, Medicine, and Dentistry, the Center for Vaccine Development and the Institute of Human Virology. In addition, she served as a law clerk with the International Trade Commission Office of Unfair Import Investigations.
In addition to preparing and prosecuting domestic, international and foreign national patent applications, Ms. Smith has counseled start-up and small corporate clients on patent portfolio management and development, trademark, copyright and branding issues, licensing strategies, and infringement avoidance. She has negotiated, drafted and monitored the execution of contracts such as joint venture, license and research agreements for government agencies and private sector organizations.
Ms. Smith received her undergraduate degree in Biochemical Engineering from Duke University and her J.D. in the Intellectual Property Track from the George Mason School of Law. She is a member of the Virginia State Bar and is registered to practice before the U.S. Patent and Trademark Office.